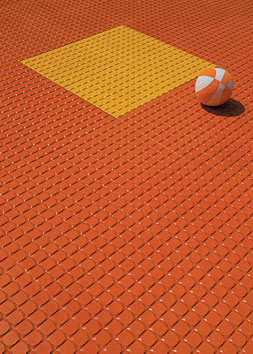 A special design for hardcore
romantics. A design pattern
filled lunar energy.
The subtle pattern has
brilliantly captured the
enigma of Moon....Myth,
Legand, Folklore, Poetry and
the caring warmth of the
loving Mother...Feel the
magical power under your
sole and experience the
transformation.. Welcome to
the world filled with Dreams,
Beauty, Love and joy!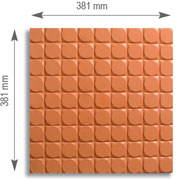 Type
: Floor Tile
Area
: 1.56 Sq.Ft. / Area per Box : 6.24 Sq.Ft.
Applications
: Swimming pool decks, Courtyards, Garden paths, Walkways, Driveways and Car parks.
Recommended
Colours
: Sandal, Orange, Yellow, Terracotta & Black, Saffron & Terracotta, Terracotta
Colours for Floor Tile Series
Few Patterns
| | |
| --- | --- |
| | TC / YL |
| | SF & TC / SG & DG |
| | TC / SL |
Next Tile