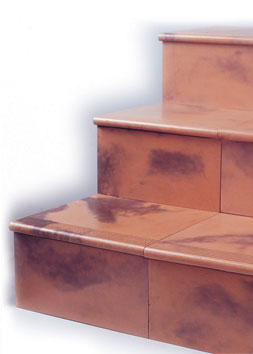 Transform mundane stairways
into work of art
Apex in combination with streaks produce fascinating visual effect yet in unison with
your over all decor. Choose a colour from range of shades or mix and match to
exactly fit your style.
Do we hear you humming ???
The joy of climbing up or down is
guaranteed forever...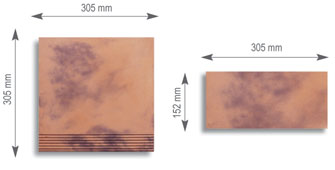 Type - Streaks
: Step tread tile
Type - Apex
: Step riser tile
Area -Streaks
: 1.00 Sq.Ft. / Area per Box : 4.00 Sq.Ft.
Area - Apex
: 0.50 Sq.Ft. / Area per Box : 4.00 Sq.Ft.
Applications
: Stairways
Recommended
Colours - Streaks
: Skin & Dark Beige, Terracotta, Silver Grey & Dove Grey, Terracotta & Black
Recommended
Colours - Apex
: Skin & Dark Beige, Terracotta, Silver Grey & Dove Grey, Terracotta & Black
Colours for Step Tile Series
Next Tile