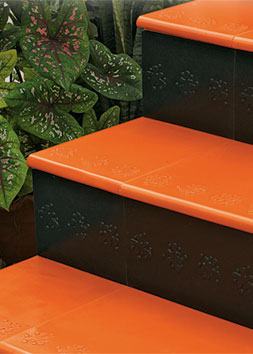 Excel your life with enjoyment , turning
your house into a paradise of your taste
and pleasure. This stairs symbolically
connect heaven, serving a link between Macro & Micro. The joy of life.. is
well captured by the dance of water, a principle element of MAN. With lovely
color schemes, the effect created by the
tile is mesmerizing , reflecting your
Charming personality.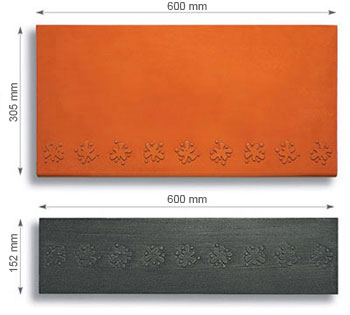 Type - Splash Plus
: Step Tread Tile
Type - Spill Plus
: Step Riser Tile
Area -Splash Plus
: 2.00 Sq. Ft. / Area per Box : 4.00 Sq. Ft.
Area - Spill Plus
: 1.00 Sq. Ft. / Area per Box : 4.00 Sq. Ft.
Applications
: Stairways
Recommended
Colours - Splash Plus
: Orange (As in picture) Skin & Dark Beige, Terracotta, Silver Grey & Dove Grey, Terracotta & Black
Recommended
Colours - Spill Plus
: Black (As in picture), Skin & Dark Beige
Terracotta, Silver Grey & Dove Grey,
Terracotta & Black
Colours for Step Tile Series
Next Product