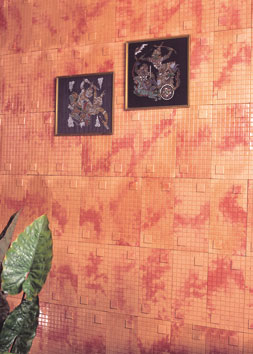 Little Master - a futuristic
tile design reflects the
aspirations and aesthetics of
Modern Man. Harmony,
Prosperity and Gentle
Assertion... the three
attributes of this gentle
design stands testimony to
your achievements. The
brilliant blend of Modernity
and classicism of this design
makes a beautiful visual
statement. Bring in Little
Master's wholistic beauty to
your interiors or exteriors
and feel the magnificent
effect day after day !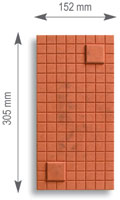 Type
: Wall Tile
Area
: 0.50 Sq.Ft. / Area per Box : 8.00 Sq.Ft.
Applications
: Facades, Lobby walls, Internal & External wall cladding in Residences, Offices and Commercial Places.
Recommended
Colours
: Skin & Dark Beige, Saffron & Terracotta, Light Pink & Dark Pink, White & Grey, Light Yellow & Dark Yellow, Orange, Yellow
Colours for Wall Tile Series
Few Patterns
Next Tile