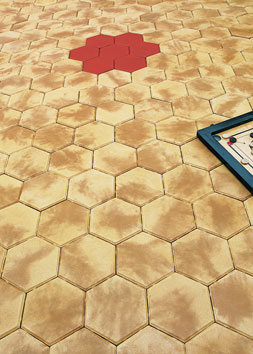 Beauty has its own unique ways
of finding expression. The beauty
of the pure geometry and its
glorious symmetry have been
captured in HEXA, a tile which
can induce serenity by its unique compositions. It is designed to
exceed your delight with
distinctiveness amidst modern as
well as classical settings,
reflecting your Dynamic
personality.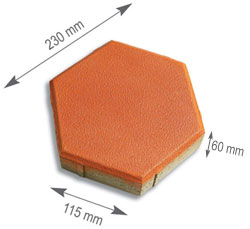 Type
: Premium Paver
Area
: 0.37 Sq.Ft.
Applications
: Walkways, Driveways, Parking Lots, Garden Paths
Recommended
Colours
: Orange (As in picture), Light Yellow & Dark Yellow, Terracotta, Brown
Colours for Pavers Tile Series
Few Patterns
| | |
| --- | --- |
| | TC / YL |
| | TC / BN |
| | SG & DG / TC |
Next Tile